We recognize that all of our patients are unique and deserve to receive dental care that reflects their individual needs. Our experienced and talented dental team is committed to working with you and your family to create a comfortable, stress-free, and rewarding dental experience every time you visit our practice. We are pleased to welcome you and your family, and we look forward to working with you.
Whatever your dental problem, Lisa J. Murray, DMD can be your solution for a lifetime! Call our South Hamilton, MA dental office today!
Review Our Team on Google +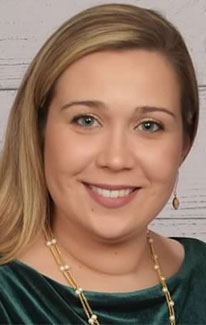 Krystyna
Registered Dental Hygienist
I've been a dental hygienist for more than ten years, but started in the dental field as a teen during my vocational technical schooling. I am a graduate of Middlesex Community College's dental hygiene program, obtaining my degree with high honors in 2011. Establishing trust and building rapport with my patients is the most enjoyable part of my job. Getting to know my patients on a personal level helps me to understand their motivation, concerns, and level of dental understanding. This allows me to make recommendations based upon their individual needs and set them up for long-term dental success.
In addition to private practice with Dr. Murray, I am an adjunct clinical instructor at the Forsyth School of Dental Hygiene at Massachusetts College of Pharmacy and Health Sciences where I demonstrate, supervise, and advise students as they learn the skills to be the next dental hygienists.
I have been married to my wonderful, supportive husband Paul for eight years, and we have a beautiful, energetic, smart son, Jacob. He lights up our lives every day. As a family, we enjoy traveling, especially to see our family in Poland. We are a DYI family and spend a lot of our free time on home renovations and projects. When we aren't working on our projects, we love hanging out with our friends, family, and wonderful neighbors.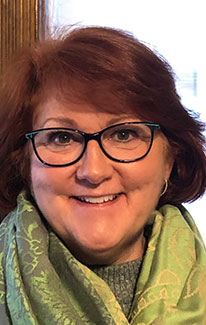 Catherine
Registered Dental Hygienist
I began my career as a dental assistant with the Red Cross Volunteer Program at Mountain Home AFB, Idaho in 1989. In 2004, I graduated from Middlesex Community College with my dental hygiene degree. Now as a part of Dr. Murray's office, I tend to patients' oral hygiene and preventive care needs, as well as provide patient education and plan a homecare routine modified to fit each person's individual needs. Establishing a bond of trust that allows them to communicate their concerns is central to my role. The best part of my job is seeing a client's face light up when they hear how much healthier they are!
It is such a pleasure to work with Dr. Murray and our team. We share the same philosophy for compassionate care and respect for our patients. Every patient has a story and we are well-trained listeners. This enables us to help inform them of recommended treatment and to allow them to choose what is best for them. We treat everyone like family.
I am a native of Gloucester and have two grown children and three granddaughters. I recently remarried and honeymooned in Germany and the Netherlands! I love traveling with my husband, especially cruises to Bermuda. My life is full with long walks, cooking for family gatherings, watching my granddaughters' sporting events, gardening, and growing cherry tomato monstrosities! There is nothing like the simple pleasure of a good cup of coffee while solving the morning Sudoku puzzle.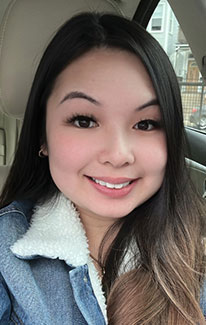 Cindy
Dental Assistant
I began my journey to dentistry in 2016, working as a dental receptionist while I was in college studying criminal justice. I had no idea that it would become my passion. It was only after I trained as a dental assistant that I knew where I was meant to be! Now, I spend my days assisting Dr. Murray with procedures, creating relationships with patients, and seeing how a new smile can really change their lives for the better.
I feel so fortunate to be part of such a cohesive, collaborative team. I love that at the end of even the most crazy stressful days, we come together as a team and help each other out.
On my free time, I work part time as a model at car shows, and a ring card girl for boxing events. I love traveling and fine dining. I'm quite the foodie and am a self-taught baker!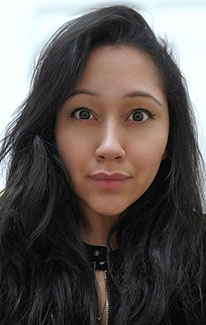 Chelsea
Front Office Coordinator
I studied architecture and interior design in college, and I've recently moved to the Northshore area. I enjoy providing professional support to my colleagues and clients, and building relationships with clients. It is important to me that our patients feel confident in and happy with the assistance I aim to provide.
In my free time, I enjoy exploring new places near and far, painting, cooking and baking, and reading. I also practice playing the guitar and watch movies when I get the chance. I am passionate about art, music, and sports, especially basketball, soccer, and golf. I like to spend time outside, and I hope to be fluent in at least one other language someday!